Former veteran politician Sharad Pawar stepped down from Mumbai Cricket Association Presidency over a bitter remark delivered by a law court terming the post as "lucrative". He has explained the reason behind his sudden decision in his resignation letter to the secretary.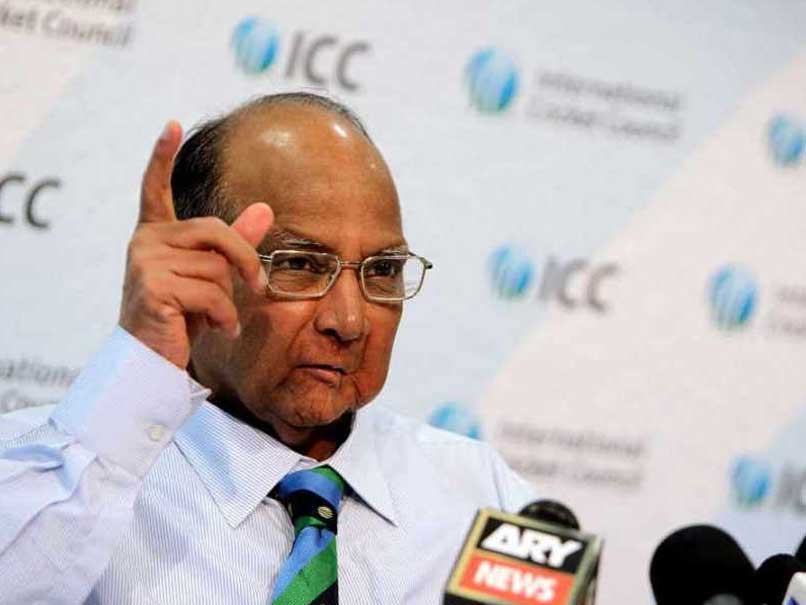 The letter was read out to both print and electronic media by a senior committee member- Vinod Deshpande. He told the media that Mr.Pawar was literally hurt by the term "lucrative".
Recently the Supreme Court has taken a decision that people above the age of 70 should not adhere to such a post. 76-year-old Sharad Pawar also expressed his respect to this decision, saying the norms are applicable to all citizens of India and he was no exception. Mr.Pawar is the erstwhile President of the Board of Control for Cricket in India (BCCI) and the International Cricket Council (ICC).
"While taking the decision regarding cricket, the Supreme Court has said that the officials should not be above 70 years of age and they have described these positions as "lucrative" which made me very sad and that's why I don't have any wish to work any more. In reality the positions are filled through democratic means. Since these appointments were  happening through democratic means, I was happy to work in that position," he said in the letter," Pawar pointed out in his letter.
"It's the duty of every Indian to abide by the court's decision. So without discussing it further I accept this decision and I am happy to comply with it," the NCP chief wrote in his resignation letter," he further added.
Pawar made sure that his achievements were highlighted in the media. He illustrated many achievements under his presidency of both the BCCI and MCI.
---
---