Former Aussie pacer Jason Gillespie had a glittering 10-year career and had given some unforgettable memories, the first which strikes the mind is that improbable double-ton against Bangladesh, which absolutely came out from the blue.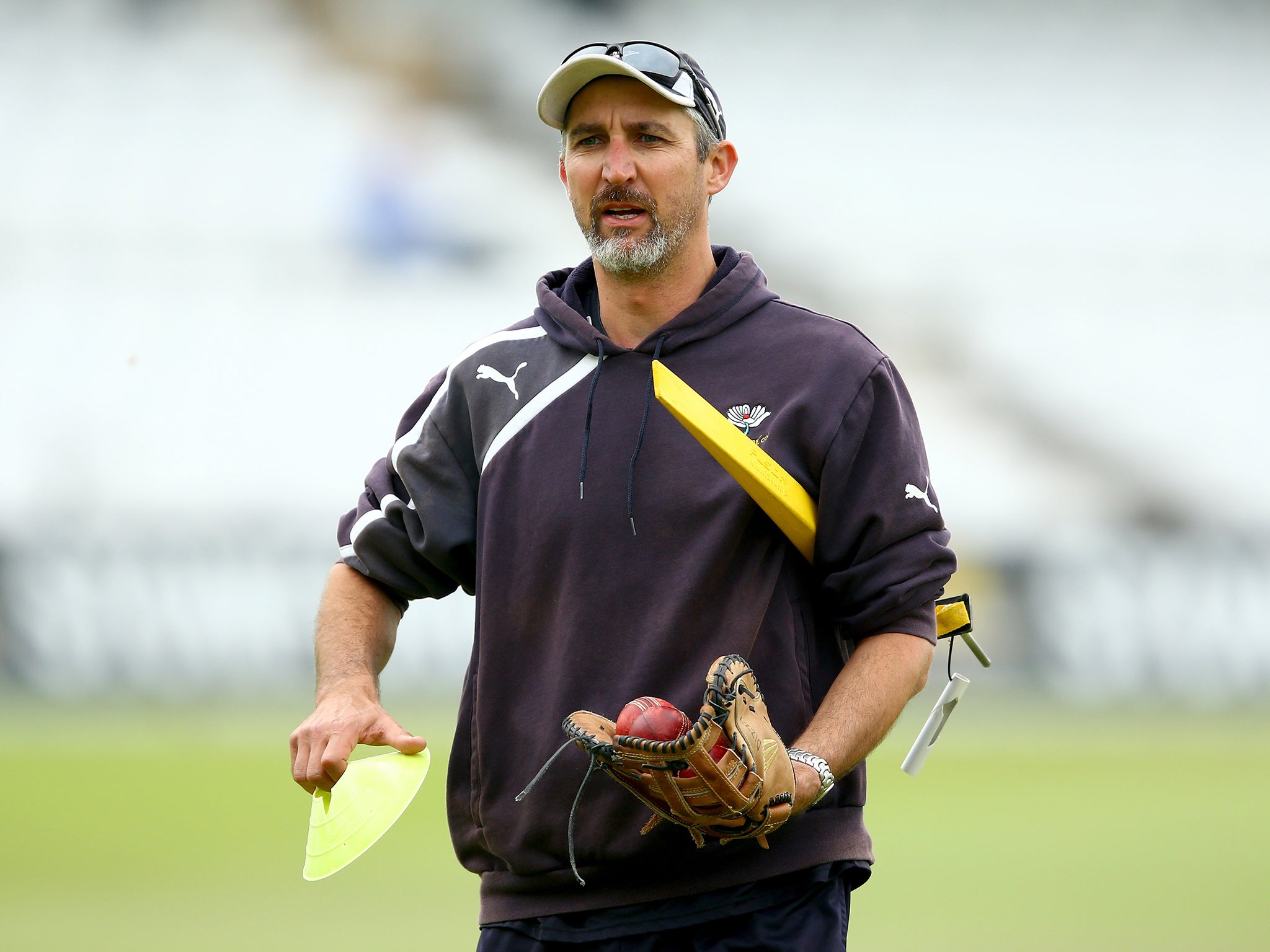 Gillespie has worked with various sides in the coaching department post retirement and now, he has been appointed as the assistant to head coach Justin Langer. Langer and Gillespie, both former colleagues, will take charge post the India tour.
"I'm just buzzing to get this role — it really is an exciting opportunity — and I'm humbled to be thought of by Cricket Australia in this regard," Gillespie said in a media release from the board.
"The chance to be working with Justin Langer is terrific. Of course, he's a friend and a former teammate, but he's also someone who's had success in this form of the game." he added.
One of the most decorated fast bowlers in the game's history, Gillespie was never express quick, but with his height and a mastermind, he had the ability to outfox even the best of batsmen in the fraternity.
In an incredibly astonishing career which lasted 10 years from 1996 to 2006, Gillespie amassed 259 wickets in 71 Test matches and was a more than decent lower order batsman. In the limited overs format, he picked up 142 wickets in the 97 games he represented his national side.
It's often said that Gillespie has always lived under the shadow of his fast bowling companion and the living legend Glenn McGrath during his playing time, but not many can disregard his contributions to the side alongside his fellow bowlers like Brett Lee, McGrath and Shane Warne, who together formed one of the deadliest lineups of all time.
Present coach Darren Lehman will be taking charge of the side in India and in this time period, Australia will be facing Sri Lanka in T20I series. The Langer-Gillespie duo will have to work with a second-grade side since most of the senior players will be in India.
---
---