"Why on earth this happened?" asked every bludgeoned heart, but there was never an answer. Emotions got the better of people in a way no one expected. It was a reality too harsh to accept, a tale too hard to forget. In simple words, Phillip Hughes' death broke even the strongest of hearts.
South Australia elected to bat first in an all important Sheffield Shield match against New South Wales at the Sydney Cricket Ground(SCG). Phillip Hughes, a former New South Wales player, opened the innings for South Australia alongside Mark Cosgrove.
Hughes was cautious with his approach and at not a very a brisk pace, he got to his half-century. That half-century would have done a world of good for the 25 year old, who was in contention for a call up from the Australian side.
The India-Australia Test series was days away from commencement and Michael Clarke was not yet 100% with his fitness. A script was all set to turn real and suddenly, there came a twist which no one saw coming even in the wildest of their dreams.
Batting on 63, Hughes was keen to seal his place in the Australian side for the upcoming series and was building himself up for a marathon knock. But a bouncer, which intended to break down his perseverance and send him back to the pavilion, hit him on his neck and after few seconds, he was on the floor.
An unconscious Hughes was given some immediate treatment on the ground and after the team doctors had realized that the matter was serious, he was rushed to the St Vincent's Hospital in a Helicopter.
The match was immediately abandoned, taking into consideration that all the players were in no condition to play cricket. Sadly, Hughes' family had come all the way from Macksville to watch him play and were absolutely petrified by the way he was rushed to the hospital.
He was admitted in the intensive care unit and later on, the hospital officials announced that he was in an induced coma. Entire cricketing fraternity paused for a while to pray for the youngster and all the Australian cricketers, present and erst-while, rushed to the St Vincent's Hospital in Sydney.
The next day, Cricket Australia announced that all the Sheffield Shield matches will be abandoned, before claiming that Hughes' condition was still very critical. Sean Abbott's bouncer, which was a little slower than what Hughes' anticipated, hit him just below his left ear after he was deceived by the slowness of the track.
The doctors suggested that it was quite a severe injury and one of the most rare cases ever recorded. Yet, the entire country prayed for him to recover and get back to the field, but unfortunately, all their prayers went unnoticed.
"It is my sad duty to inform you that a short time ago Phillip Hughes passed away," said Australia's team doctor Peter Brukner on 27 November. "He never regained consciousness following his injury on Tuesday (25 November)."
This sent shock waves across the whole world as never in the history a player lost his life after getting hit by a ball. Former Indian cricketer Raman Lamba lost his life whilst fielding at short leg, but lack of proper medication on time was one of the pivotal reasons behind his death.
Not one dared to question the medical facilities that were provided to save Hughes, as Cricket Australia did everything they could. The fact of the matter was, this was a story scripted with a bitter finish.
Hughes' funeral was conducted in his hometown Macksville, which saw the attendance of many Australian and global icons, including the Prime Minister(then) of Australia, Tony Abbott.
Cricket Australia announced that his jersey number 64 will be retired and ensured that the scorecard of that Sheffield Shield match read "Phillip Hughes 63 not out" rather than "Phillip Hughes 63 retired hurt". Cricket Australia chief executive James Sutherland said: "It might seem like a little thing, but it's an important distinction. Phillip will forever remain 63 not out."
Michael Clarke, always known as a tough competitor on the field, was left heart broken and after his retirement he suggested, "Nothing was going well after Hughsey". Not just for Michael Clarke, this incident left some haunting memories for many players, especially for Sean Abbott.
Abbott, who was a great friend of Hughes off the field, found it really difficult, but the support he received from his fellow country mates and the rest of the world, helped him defeat the trauma and get back to the field.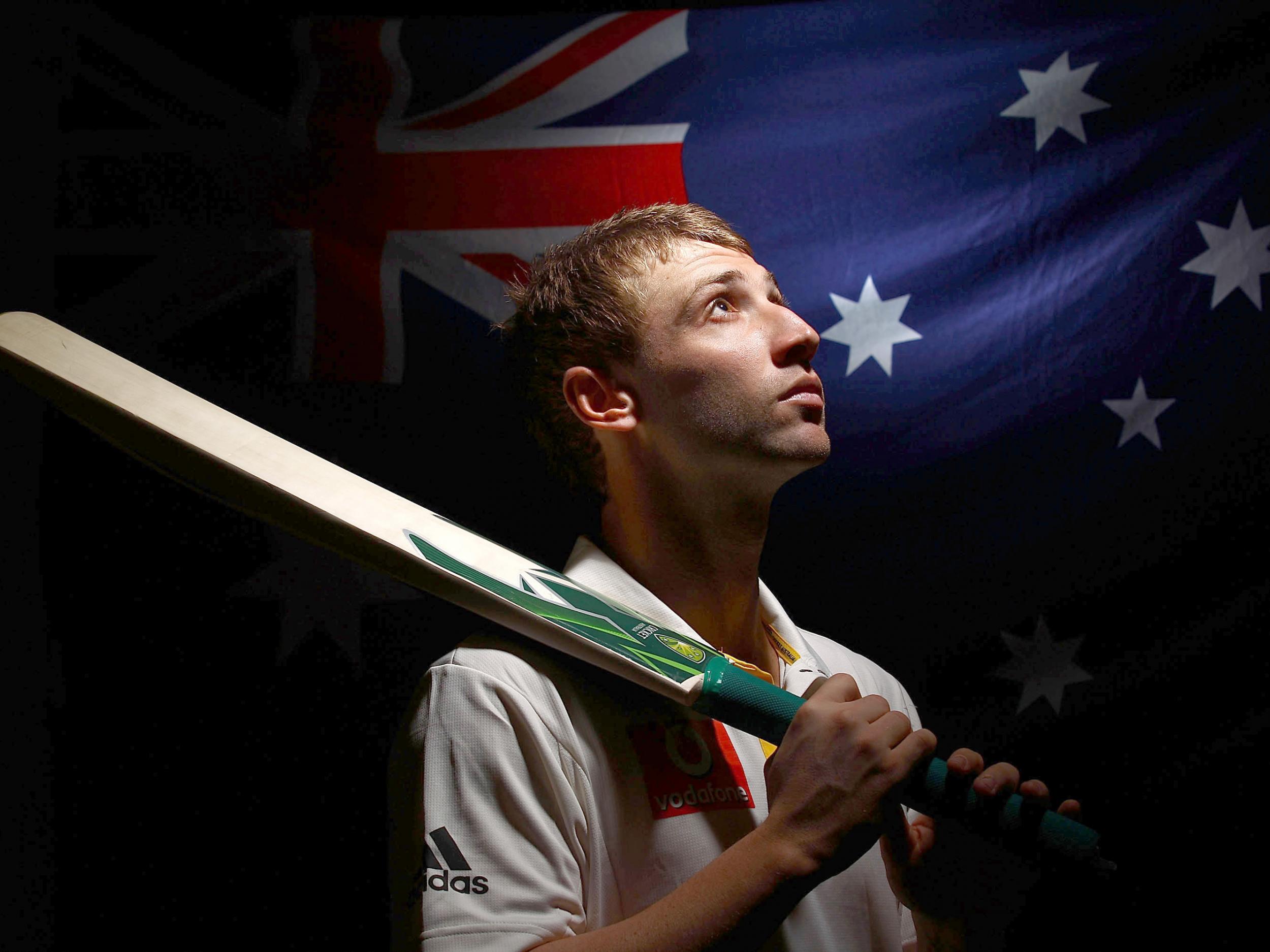 Hughes will forever be remembered as a guy who showed great promise at a very young age. Not many can get into the Australian side at the age of 19, with Ricky Ponting, Mike Hussey and many other superstars present in the line up.
This was something which should have never happened, but this is one of those incidents which might provoke us to see the darker side of life. Yet, its imperative we all get over it and live with the wonderful memories Hughes gave us on the field.
Rest In Peace, Phillip Hughes! The fraternity can never forget you.
---
---