Not many can earn a legendary status a couple of years before the 30 mark, unless his name is either Sachin Ramesh Tendulkar or Virat Kohli. The current generation talisman of Indian cricket, has been carrying the burden of Indian cricket on his shoulders in the last few years and with time, he is taking giant strides towards the pinnacle.
When a 19 year old Virat made his debut for India in 2008, not many expected him to reach this level considering his approach towards the game. His short-temper and aggression seemed like a hindrance on his way to greatness, but the way he has transfigured himself into one of the all time greats of the game is simply sensational.
It was really disheartening for the fans to see few of his improbable individual efforts go into vain, more specifically the 2016 IPL, where he amassed a record breaking 971 runs, which included 4 hundreds. Royal Challengers Bangalore lost in the finals to Sunrisers Hyderabad in a nail biting encounter.
In the 2016 ICC World T20 as well, Virat Kohli's astonishing run of form helped India reach the semi-finals out of no where, but West Indies played the party spoiler and yet again, similar to the way it happened in 2014, he had to settle with the Player of the Tournament Award.
Yet, life is meant to be a roller coaster ride and his life has been no different. As the batting maestro turns 28, the entire cricspirit.com team wishes him a very happy birthday and a blessed year ahead.
Here are some of the popular quotes on Virat Kohli, said by some of the greatest icons of the game.
1. Sunil Gavaskar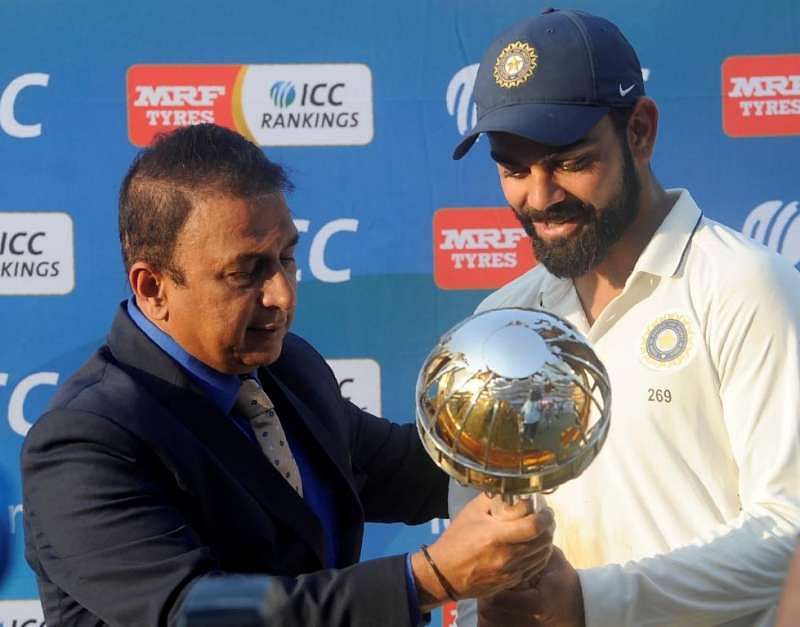 "To become a good player, you need talent. To become a great player, you need an attitude like Kohli."
2. Saurav Ganguly
"As of now, Virat Kohli is the greatest batsman of the world."
3. Nasir Hussain
"If I have to pick the best batsmen in world cricket right now, only 2 names come to my mind. One is AB De Villiers and the other is VIRAT KOHLI."
---
---