Now that the celebrations for Chennai Super Kings winning their 5th IPL trophy in the Indian Premier League have settled down, cricket experts have started analyzing some specific points about the final match.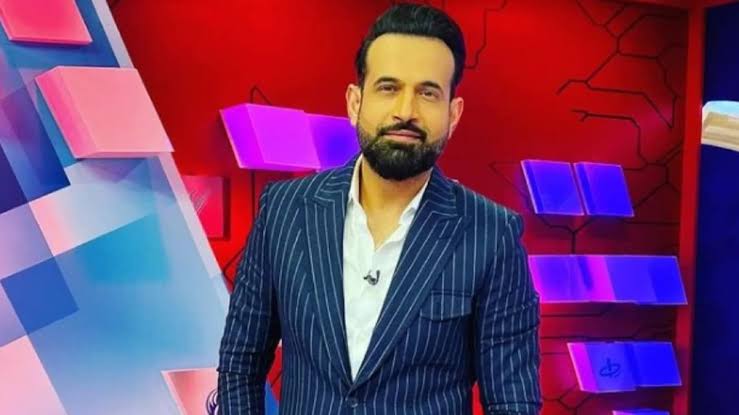 Once certain take that Irfan Pathan had about the match has caused a considerable amount controversy in social media. The former Indian player said that the rain stoppage and the shortening of the second innings gave an unfair advantage to Chennai Super Kings.
"In a rain curtailed shortened final Yesterday CSK started batting with Shami. Rasid and Mohit losing one over each from their regular quota of 4 overs. That means league's top 3 wicket takers were deprived of 18 balls and no wickets. That's certainly played as an advantage to CSK," Irfan Pathan said in his tweet.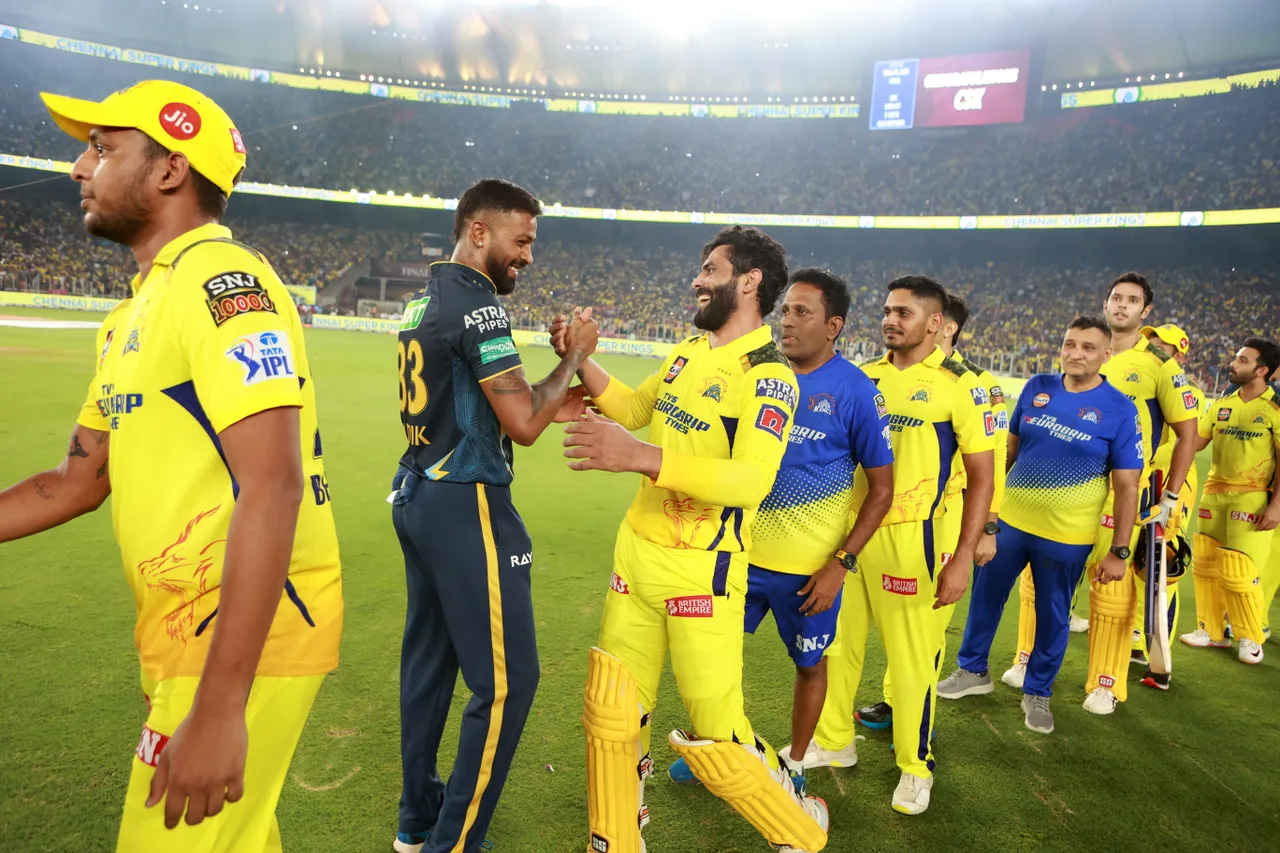 "Can't believe you are a cricket expert. U think 171 in 15 overs at 11.40 Rpo was easy and that too against the best bowling line up?? 9 out of 10 times bowling team can easily win in this situation and that one time was yesterday for CSK. Jadeja rayudu conway r experienced," a fan said in reply.
However, not all the fans are trolling Irfan Pathan. It is a reality that there's something called the 'short game advantage' which means that the team batting second is always in an advantageous position if the overs are reduced. Scoring 171 runs in 15 overs and scoring 215 runs in 20 overs are not the same with all the factors considered. And many fans pointed this out under Organ's tweet, solidifying his claim.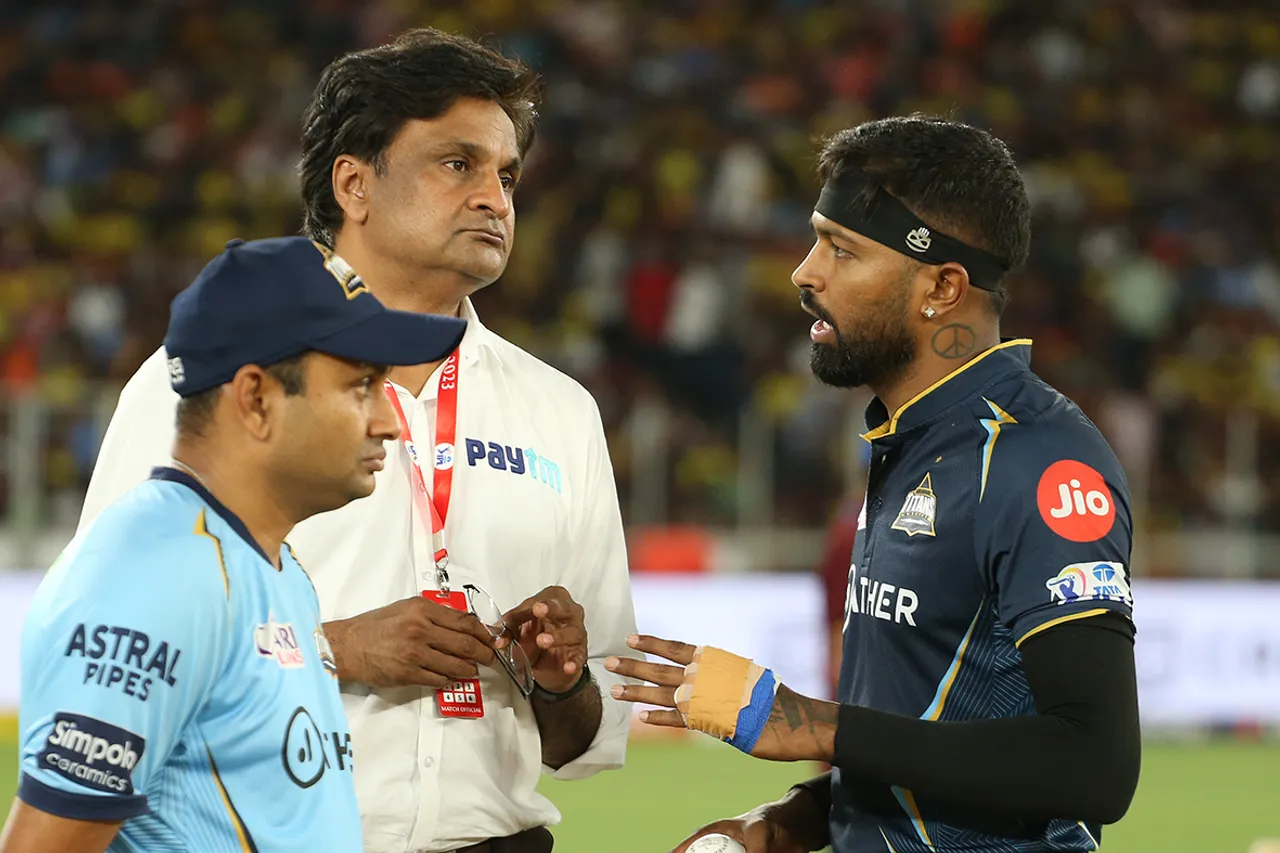 The focus, however, has now shifted to the WTC final between India and Australia which will start from 7th June at the Oval. The Indian players have already started preparing for the match while the Aussies were preparing for quite some time now.
In a rain curtailed shortened final Yesterday CSK started batting with Shami. Rasid and Mohit losing one over each from their regular quota of 4 overs. That means league's top 3 wicket takers were deprived of 18 balls and no wickets. That's certainly played as an advantage to…

— Irfan Pathan (@IrfanPathan) May 30, 2023
Can't believe you are a cricket expert. U think 171 in 15 overs at 11.40 Rpo was easy and that too against the best bowling line up?? 9 out of 10 times bowling team can easily win in this situation and that one time was yesterday for CSK. Jadeja rayudu conway r experienced…

— vikas pandey (@vikaspandey6) May 30, 2023
In the curtailed shortened final, of Shami/Rashid & Mohit – 3 overs of 54b they bowled CSK scored 109 runs. So if they had bowled csk would have scored 145 runs leaving only 71 to score of remaining 8.

That means if we had a full game, we could have ended the game in 19 overs…

— Prabhu (@Cricprabhu) May 30, 2023
For 5overs, only 43runs were reduced
GT scored at 10+ RR and CSK were asked to score 11.5+RR per over
How is it unfair to GT?
Did you expect CSK to be chasing 200 in 15overs sir?

— msd_stan (@bdrijalab) May 30, 2023
It was already unfair advantage to gt they were playing at their home ground

— Rahul (@thewon77) May 30, 2023
Scoring 171 in 15 overs against the best bowling line up is not easy. 9 out of 10 time bowling team will win but it was that one time yesterday and final pressure was also there. Csk have played many finals and their management know how to release pressure of final.

— vikas pandey (@vikaspandey6) May 30, 2023
If MI wins in the final against them, kya aapke words same hotein?

— Dheeraj Singh (@Dheerajsingh_) May 30, 2023
First of all, No one asked your opinion, and second, for the record, CSK would have won either way.

— Meghan (@federaltrust) May 30, 2023
Well, looks like rain really knows how to bowl a maiden over against the league's top wicket takers! Someone sign up Rain for the next IPL season!

— Lmao GPT (@LmaoGPT) May 31, 2023
171 in 15 overs that too in a final is a bit easy against one of the best bowing attack by Irfan Pathan logic 🥺

— Mr.Yadav (@MigTrader) May 31, 2023
Irfan bhai, we all know you are from Gujarat but it doesn't mean you can say anything. Our team #CSK scored 171 runs in just 15 overs against top 3 wicket tackers of #IPL2023 at your home ground #Ahmedabad.

Just stop your nonsense analysis Mr. Double Dholki. 😂😂😂

— Siddiqúè Súltàn (@siddique8935) May 30, 2023
A Gujju Speaks…,@IrfanPathan you always Against #MSDhoni But He is our Emotion Therefore Don't play with our Emotions…
If There Had it been a 20 over match, we would have won comfortably..#AshamedOfYou

— IPL (@IPL_007) May 30, 2023
Your jealousy for CSK is seen in this tweet!

As per you in that 18 balls, csk would have not scored at all and lost all wickets 😂

FYI 9 overs they bowled i.e. 54 balls they gave 109 runs that is economy of 12 .

God save cricket from experts like you.

— सुमित अग्रवाल (@infocric) May 30, 2023
powerplay reduced to 4 overs. that means csk openers were deprived of 12 balls to play as freely as possible. that's certainly played as an advantage to gt

— Neeche Se Topper (@NeecheSeTopper) May 30, 2023